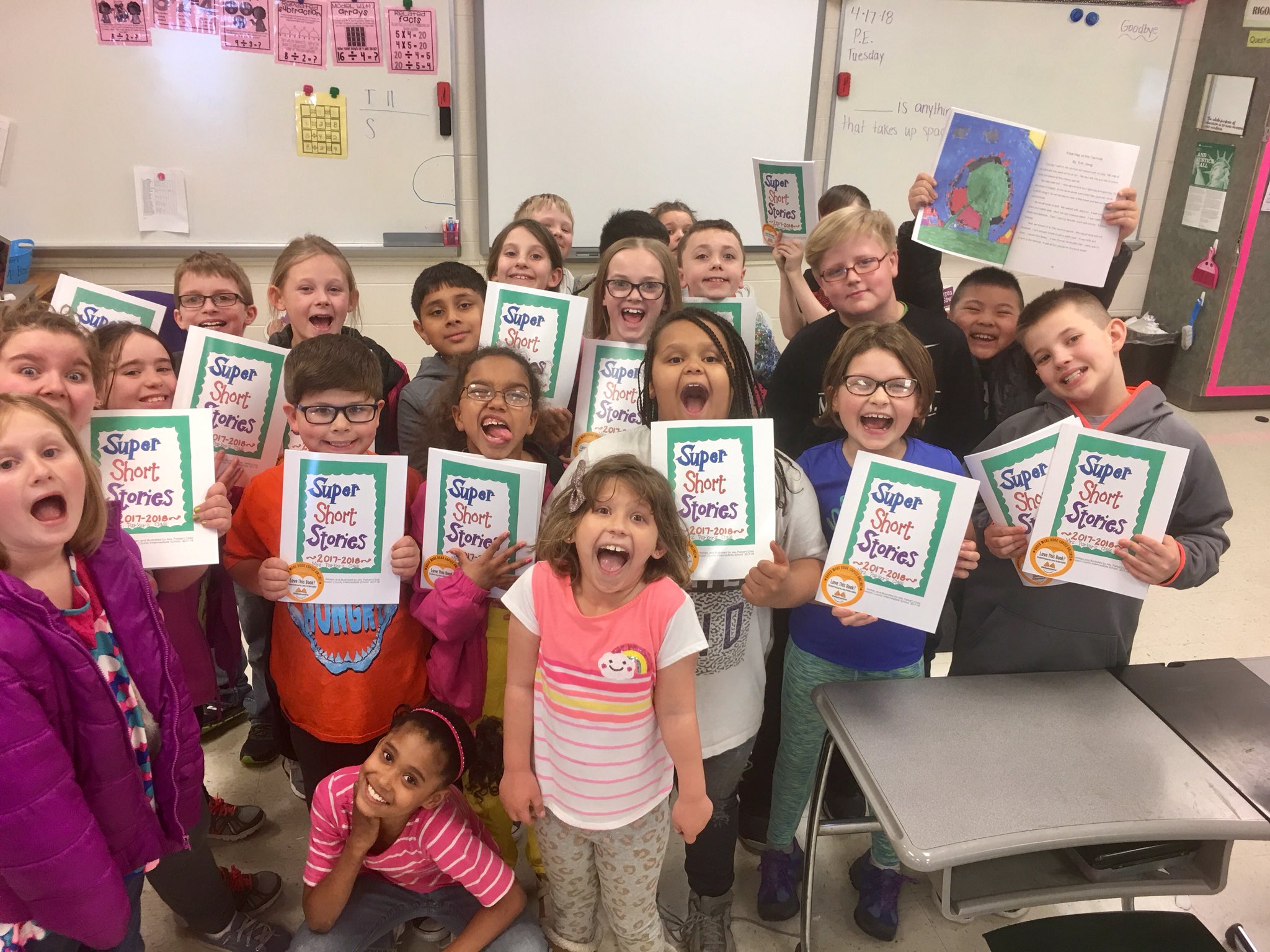 Young authors never cease to inspire me. Every year, I'm amazed all over again at the wonderfully unique classbook project ideas we get to see here at Studentreasures. It is a privilege that we get to publish them. Countless teachers have told me they feel the same—their students are their number one source of inspiration.
Helping students reach their full potential is such an important piece of the educational puzzle—but how, exactly, do you do it? In my experience, a creative writing project like publishing a classbook has always been one of the best ways to inspire your students and let their imaginations soar. Here are just a few ways to unleash your students' creative potential through the power of writing and publishing.
How To #1: Brainstorm Outside the Box
Brainstorming is a crucial and creative part of the writing process. It's all about coming up with new, original ideas and thinking outside the box. To really unleash your students' creative potential, it's important that you think outside the box, too!
Breaking your routine can be exciting and encourage new ways of doing things. Switch things up by changing the format of your brainstorming sessions. Try using different

graphic organizers

and planning strategies each time your students prepare to write something new.

Color outside of the lines. Instead of always using pencils and worksheets, try incorporating visual tools like colorful sticky notes. Or, have your students combine spare Scrabble pieces or scraps of paper containing random words to create "mashup" topic ideas.

Get new ideas by drawing inspiration from old ones. Maybe another class published a classbook that your students found particularly compelling. Or perhaps

browsing topic ideas online

will help your students get a clearer idea of what sorts of things they'd like to write about.
How To #2: Draft Experimentally
Especially for younger or more inexperienced writers, the first draft can be tricky, and even a bit intimidating. To build their self-confidence and motivate them to write and think creatively, you need to inspire them to experiment and help them understand that mistakes aren't bad things!
Whether your students are conducting research for a nonfiction project or simply collecting ideas before they write, engaging their curiosity is key. Be sure to provide them with (or encourage them to seek out) a variety of writing resources besides textbooks. Newspaper articles, reputable blogs, podcasts and TED talks can all be fantastic food for thought. Even fictionalized accounts of real people and events, like

Newsies

or

Anastasia

, can be great jumping-off points for further thought and research.

Consider making this step collaborative. Kids love to work together with their friends to make stuff. Letting your students finish each other's sentences or stories is a surefire way to get them to come up with some truly creative plot twists.

A brief freewriting session before drafting can also be a good creative warm-up exercise to help get their pencils, and their brains, moving. It will give them space and time to experiment and make messes before worrying about impressing you or their peers.
How To #3: Edit and Revise With Enthusiasm
The editing and revising stage of the publishing process probably isn't the one your students are most excited about. But with your help, even this step can become a chance to get creative and have a little fun at the same time!
Encourage colorful thinking with color coded notes. Highlighters and colored pencils can make revisions pop and turn editing into a work of art. Just be sure to only use colors that will be easy to read.

When reviewing their work before they edit, take care to always find a positive angle. Criticism alone, even the constructive kind, can be demotivating. Even when it is evident a student hasn't put 100% of their effort into an assignment, it's important to emphasize the creative potential of their ideas and encourage them to develop them.

Probably the easiest way to make editing and revising more inspiring is to give your students something they can relate to. Share humorous examples of grammar gone wrong, or discuss pop culture anecdotes that will excite their curiosity.

Frozen

, for example, was originally going to be an animated Hans Christian Andersen biopic. It didn't become the movie we know and love today until after many years—and lots of revisions!
How Publishing Can Unleash Your Students' Full Creative Potential
At its core, publishing is all about inspiration. It takes creativity and grit to bring a book from brainstorm to final published copy. It's also about unleashing potential, and not just your students' potential, either! By publishing your students' great ideas, you're also motivating other students and teachers to come up with, and publish, their own. What could be more inspiring than that?
---
For more inspiring and creative classroom resources, please be sure to check out our online teacher's lounge, and sign up for your free publishing kit!
Image sources: Lead image, and Images 1, 2, 3, via Twitter