How To Make a Book With Your Class
At Studentreasures Publishing, we believe every child should experience the excitement and satisfaction of becoming a published author. We've made it easy to publish a book with your class. In fact, it's so easy that over 16 million students have become published authors through our publishing projects. Follow the steps below to see how to make a book with your class for free!

Choose your publishing date and order your free publishing kit
A publishing date is the date you choose that your kits are due back to us for publishing. This ensures your published books are back to your class when you need them. There's a kit for any type of project or any grade level and your kit will arrive within 7-10 business days. Have a publishing date in mind? Reserve your date and order your kit today!
You select the kit layout that works for your class:
Portrait, lined paper kit
Portrait, unlined paper kit
Online kit
Landscape, primary lined paper kit
Landscape, unlined paper kit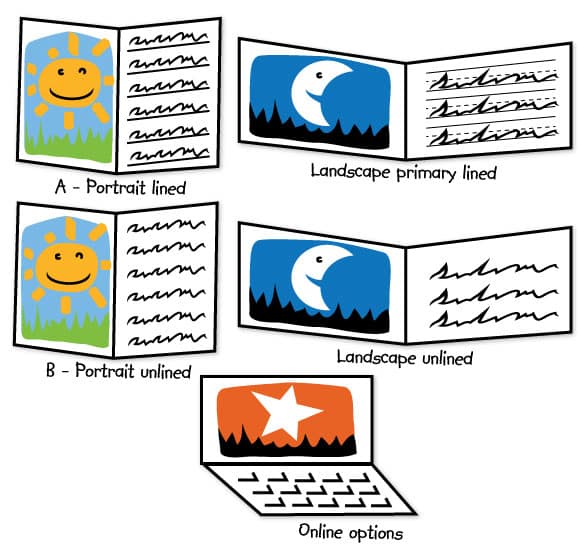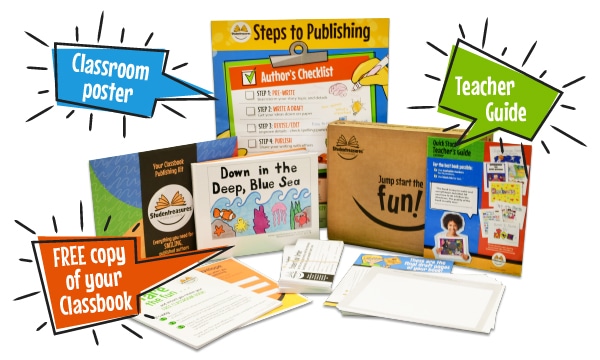 Our Kit Includes:
66 Kit Pages: 33 for Text & 33 for Illustration
Cover, Title, Dedication and Author Pages
A Student-Created Sample Book
Step-by-step Teacher Guide
Classroom Publishing Poster
Replacement Materials
Parent Order Forms
Access to our Teacher Community
A FREE, deluxe hardcover copy of your classbook for the teacher and option for parents to purchase copies, too!
Fill the pages with your students' writing and illustrations
Let your students' imaginations run wild as they fill the kit pages with their story. Each student contributes their own writing and illustration to create a collaborative classbook. You can choose any topic for your classbook - the sky's the limit. For inspiration, take a look at our sample books and book topic ideas.
Have a book topic idea ready to go? Order your classbook kit today!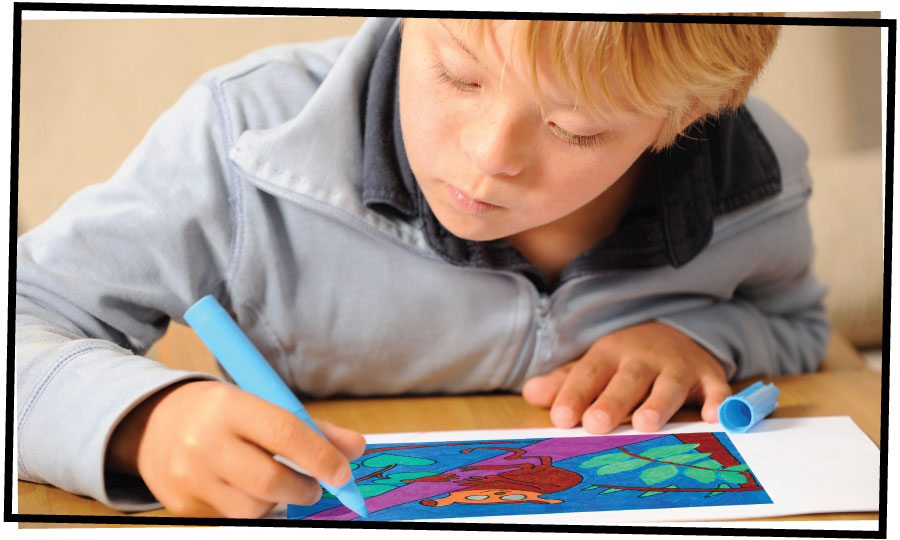 Submit your kit for publishing
A week before your publishing date, pack up your completed materials and parent order forms (including those that choose not to pre-order) in the box your kit arrived in. Then, send it back to us using the prepaid label included in your kit. Once your kit arrives at our facility, it will be transformed into a beautiful published book.
We'll ship your free, deluxe hardcover teacher book along with any extra books ordered by parents - shipping is on us! In just 20 business days, your one-of-a-kind hardbound books will arrive and your students will be proud published authors.
Don't forget to
spread the word about publishing to parents early on
and give parents the option to pre-order their own copy starting at just $22.95. Parents love to see their child's creativity captured in a moment in time. Parent order forms are included in your publishing kit and we provide pre-written send home notes explaining the project that can be found in our 
Resource Center
. Start the journey and
order your publishing kit today!

Celebrate your proud, published authors!
When your books arrive, get ready to party! Your students' published books will be treasured keepsakes for years to come, so get your camera ready and capture the smiles of your published authors. Whether it's an author's tea or a book signing party, there are a million ways to celebrate!
Be sure to share with us on social media using #ProudAuthors.
Ready to get started? Order your free publishing kit here
Ready to make your students published authors?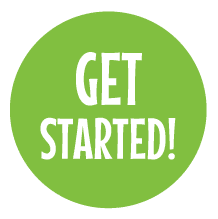 Our Story
---
We provide teachers and schools with a FREE hands-on writing activity that motivates students to write and inspires students to learn by turning their stories into professionally bound books.
Learn More