Ways to Celebrate
Did someone say party? Publishing a book deserves more than a high five. Let's be honest… most grown-ups can't even put that on a resume. That kind of hard work deserves a full blown PARTY!
Here are a few publishing party ideas to show your young authors just how proud you are of all they've accomplished. Celebrating remotely can be just as fun as in-person with these fun ideas that can be adapted no matter where your students are learning.
Can't have a party without guests! Download our Publishing Party Invite and bring everyone together to celebrate your #ProudAuthors!
BONUS! Take your party to the next level… These fun photo props can be downloaded and decorated for even more treasured memories!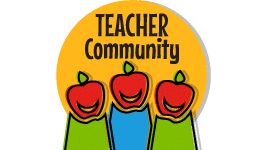 Share the fun! Don't forget to share all the fun ways you celebrated your published authors on our Community page. Share with other teachers how you celebrated your published authors.
"My students loved taking their writing through the publishing process and can't wait to have a publishing party when our books come in!"
Nikki L., Altmayer Elementary School, De Pere, WI
Author's Tea
Pinkies up! Read from your books over tea and cookies for a classic celebration of this special event.
Book Signing Party
Feel the excitement and pride as your published authors autograph each other's books.
Poetry Reading
Inspired by Shakespeare or Silverstein? Let your proud poets take the stage to read to a captive audience.
Animal Party
Did your stories star lions, tigers and bears? Oh my! Dress up as animals to read from your books.
Career Party
Did your class write about what they want to be when they grow up? Have them dress the part to celebrate.
Write Night
Roll out the red carpet, dress to the nines, and show off your published work like celebrities.
Ice Cream Social
I scream, you scream… Celebrate with ice cream and reading as the school year sizzles to an end.
Grandparents Day
Showcase your students' amazing work for their number one fans: Grandma and Grandpa!
Our Story
---
We provide teachers and schools with a FREE hands-on writing activity that motivates students to write and inspires students to learn by turning their stories into professionally bound books.
Learn More