Order Your Child's Book Today!
Your child is becoming a published author by working hard and putting forth their best effort to write and illustrate their book. This fun student publishing project inspires a love of reading and writing and creates a lasting memory of this time in their lives. As years go by, you'll love looking back on your child's handwriting and illustrations plus, it's the perfect gift for relatives, loved ones and friends. Order your professionally bound book today!
Choose this option if you received an order form from your child's teacher instructing you to pay in advance.
Choose this option if your child's book has already been published and you have a PIN number available.
What Parents Are Saying About Studentreasures Publishing Books:
"It sits on our coffee table. She's very proud every time we look at it together and it's fun. I actually think Emma has become more interested in writing and she talks about it more and she definitely already has a love of reading – I think this has definitely helped."
Melissa
"I was impressed by the quality of it. It's something that you know can sit on the shelf and can be pulled out and withstand years of fingers going through the pages."
Tim
More About Our Published Books:
Our product is more than a book. It's lasting pride, memories, a unique learning experience and a cherished keepsake. We help create something that preserves the magic of childhood and is passed proudly through generations.
Your child's book is published in our state-of-the-art publishing facility and available in three published book types to choose from:
Our deluxe books feature an 8.5″ by 11″ matte hardcover
for a sophisticated, smudge-resistant finish and are bound with
thicker, more durable pages with cerulean blue end sheets.
Our standard books feature full-color printing and a glossy 8.5″ by 11″ hardcover.
Our softcover books feature full-color printing and a glossy 8.5″ by 11″ softcover.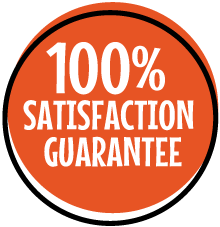 Not sure which option to choose? We'd love to help! Submit a help ticket, give us a call at 1-800-867-2292, or visit the FAQ page for common questions asked by parents.
All book prices are listed in US Dollars.
Our Story
---
We provide teachers and schools with a FREE hands-on writing activity that motivates students to write and inspires students to learn by turning their stories into professionally bound books.
Learn More