Writing Tips for the Perfect Book
Follow these writing, illustrating and editing tips to make sure you and your students end up with the best book possible.
Use washable markers to create big, colorful pictures and black ink for your handwritten stories.
Read through all instructions before you begin and refer to instructions on the kit pages.
Save time by downloading one of our teacher-created lesson plans or put one of your pre-existing lessons on the paper we've provided. For more ideas check out Sample Books & Topic Ideas.
Leave a 1/4″ border around all pages.
Handle illustrated pages with care and leave extra time to dry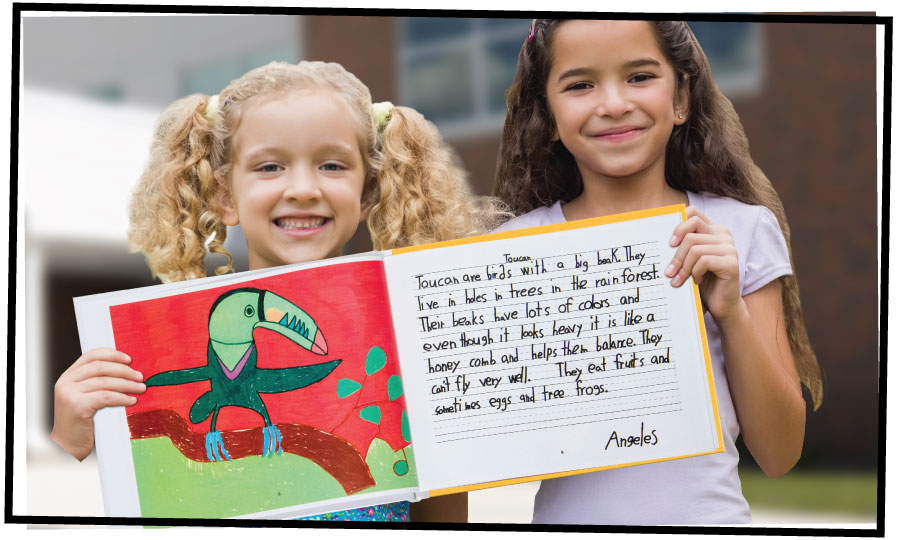 Choose a Topic
Select topics that are of interest to students and age appropriate. Ask for their input.
Get inspired by previous authors and popular topics.
Encourage Expression
Warm up their creativity with a pre-writing activity or brainstorming session.
It's normal for misspellings and silly sentences to find their way into the book.
Include a Lesson
Download one of our writing worksheets for an easy and fun way to motivate students to write.

Write and Edit
Help students create a draft and offer feedback.
Easily teach the traits of writing and how to organize an idea with our printable worksheets.
Give specific instructions, especially to younger students, such as asking for two sentences about their subject or illustration, etc.
For best results, use black ink.
Prepare Illustrations
It's helpful to start with a rough draft of your illustrations, too. Don't forget to use the same size paper as the kit pages.
Have students consider the characters' actions and feelings.
Put the final draft on the kit paper included in your kit.
Use washable markers to create bold, colorful illustrations.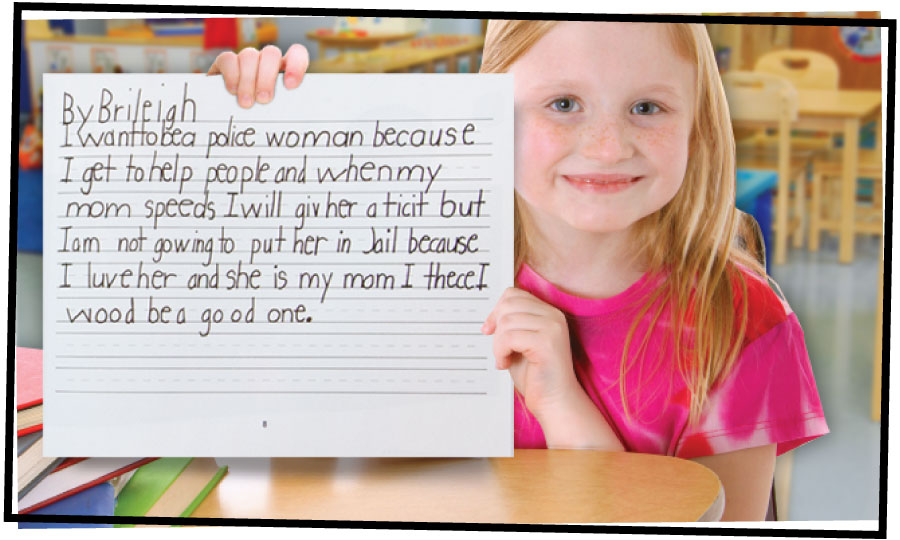 Design the Finishing Touches
Your students' publishing project includes designing the cover, title, dedication and author's page (just like real books found in your library).
Cover Page - Fill the box with the book title and an illustration, using washable markers.
Title and Dedication Pages - Fill the pages with color.
Authors Page - Use washable markers. Feel free to glue a photo of the authors. This will be the last page in your book
Want to collaborate with and learn from other teachers?
Our Story
---
We provide teachers and schools with a FREE hands-on writing activity that motivates students to write and inspires students to learn by turning their stories into professionally bound books.
Learn More