How to Plan the Ultimate Student Publishing Party
Classbook projects are a ton of fun, from brainstorming topics and making up stories to coloring beautiful, original works of art. It's a chance to think outside the box and try something new. And while there is joy creating, there's nothing quite as exciting as celebrating your students' writing.
Of course, the festivities are up to you and your class, whether you want to enjoy a simple live reading of your book in the classroom or dress to the nines and host a red carpet-worthy book signing party after hours. Even simply opening the box together as a class when your published classbooks arrive is a special occasion and a great way to let your students have their moment in the spotlight. If, however, you do decide to put together a full-blown publishing party, the following tips and ideas from other teachers can help you make sure it's a blast.
These Evergreen Elementary #proudauthors are looking forward to celebrating their new book!
Party Planning Checklist
As any party planner knows, the easiest way to organize all the moving parts is to keep a checklist handy. Here are the main things to consider if you want to take your party to the next level!
Party type.

Do you want to invite lots of guests, or keep it small? What theme, if any, would you like your party to have? Do the activities or decorations you have in mind require a certain amount of space, or a specific location or equipment (such as a stage or microphone)?

Party location.

Now that you know what kind of space you'll need, what spaces are available to you that you can use? Smaller parties can easily be held in the classroom, while larger or more elaborate gatherings may require use of the school cafeteria, auditorium, or even a field trip somewhere off-campus.

Party date and time.

Make sure to pick a date and time that works well for you and your students and does not conflict with big exams, holidays, school events or other special occasions. If you plan to invite parents, consider hosting your party in the early evening, before your students' bedtime but after most parents will be done with work for the day.

 
Party invitations.

Once you know when and where your party will be, it's time to let your guests know! Even if your students will be the only attendees, invitations make for nice keepsakes and will make your kids feel that much more special. Have your students make invitations to give to one another—or whoever else may be invited!
Party menu.

A party doesn't

require

food or drinks, of course—but if you do decide to include consumables, be sure your party menu follows your school's guidelines, and don't forget to take into account any allergies or special dietary considerations your students may have. Consider sending letters home to the parents asking them to alert you of any such issues before it's time to order or prepare the food.
Party supplies.

As party day draws near, gather any equipment, decorations or supplies you'll need for the event itself. If possible, store these items in the room you'll be hosting it in—if not, keep them somewhere safe and easily accessible to make pre-event setup as quick and simple as possible. If you or your students are making decorations ahead of time, be sure to begin creating them far enough in advance that they'll be finished and ready to use well before the party starts.
This class of #proudauthors went all-out when decorating for their publishing party!
How to Theme Your Party
No matter your celebration, your party will already have a publishing theme built in. However, choosing a theme that connects directly to that of your classbook can be an excellent way to reemphasize the lessons your students learned along the way and ground them in a memorable experience—not to mention, it's more fun! Here are some ideas to consider if you're planning your party around a specific theme:
Remember: the details, not the centerpiece, matter most.
Don't be discouraged if you don't have the time or resources for a big bash or an impressive piece de resistance. The real magic lies in sparking your students' imaginations by incorporating little details that bring the theme to life, rather than focusing all your energy on one big element. Don't get over-complicated with your planning—remember that this is a party, and even you should get to have a little fun with it!
Incorporate elements that speak to all five senses, not just sight!
See if you can find free-to-stream music tracks or ambient soundscapes that match the content or tone of your book to play during the party. When planning the menu, try including food that evoke the theme.
Set a specific dress code.
While it's best not to require a dress code (beyond following your school's standard code, of course), encouraging your students and even their guests to wear certain clothing styles or colors, or even just a few particular accessories, gives them the perfect opportunity to play a little dress-up and really get into the theme—and the party! Provide free or inexpensive supplies if you're able, or let your students get creative and create their own paper crowns, masks and more!
Put your students' artwork on display!
Studentreasures recommends that copies of artwork are used in the book materials sent to the publisher to print, rather than the originals. If you still have your students' original illustrations, consider hanging them up as part of the decor. You can also use their art to create invitations, posters and more—or, you can get them involved in the decorating process by making new art to use instead!
Sample Party Concepts
If you're really hoping to go all-out with your theme but aren't sure quite where to start or how to bring your ideas to life, a few examples might be just the thing to get your gears turning. Here are a few sample party themes and concepts based on classbooks we've published in the past—feel free to use or adapt them as you like for your classroom!
Fall Festival
Seasonal themes always make for beautiful party concepts! For an autumnal gathering, why not host a "campfire" reading session right in the middle of your classroom? (Hint: this works particularly well if your book is based on a Halloween prompt!)
Party Type:

Poetry Reading

Invitations:

If fall is already in the air, take your students on a walkabout around the school grounds to gather and press leaves they can use to create unique invitations. Or, if you're short on leaves (or time), you can ask them to draw, color, and cut out their own leaf designs instead!

Menu:

When there's a chill in the air, there's nothing like warm comfort foods. Apple juice or hot apple cider pairs perfectly with snickerdoodle cookies or pumpkin pie.

Decor:

Bring the outdoors in by having your students draw and cut out trees, leaves, pumpkins and other October-esque elements to decorate your classroom. Enlist your students in help creating a fake fire pit out of cardboard in the center of the room (or stream a free fireplace video online), lay down some warm, fuzzy blankets and pillows, and turn the lights down. You can even play ambient sounds like the crackling of a campfire to add to the illusion.

Dress Code:

Dress warm and comfy—soft woven scarves, wooly hats, and whatever else helps keep the cold breath of oncoming winter at bay!
Undersea Celebration
It's always fun to try on a new persona—particularly if that persona happens to be your favorite animal! For an aquatic themed party, take your students deep undersea with oceanic decor, ambient music and more.
Party Type:

Animal Party

Invitations:

Achieve a waterlogged effect by dampening blank paper, even wrinkling it up a bit (gently!) for a more textured look. Once the paper is completely dry, pass it out to your students and let them write their own invitations by hand. Use markers and/or colored paper in beachy colors like turquoise, yellow, and sky blue.

Menu:

Seafood dishes and vegetable sushi are perfect for an underwater get-together—but if these aren't practical for your class, you can also opt for food in seaworthy shapes like Swedish Fish, seashell cookies or even a sandcastle cake.

Decor:

Drape green streamers here and there to resemble seaweed. Ask your students to draw and cut out bubbles and sea creatures to hang on the walls. If you have easy access to a projector, you can project stock footage of water reflections in pools to achieve an easy water effect. Play whale music or the sound of waves crashing on the beach to complete the concept!

Dress Code:

Ask everyone to dress up as their favorite sea creature! If your budget allows, buy or rent inexpensive children's costumes from a local shop for your students to choose from, or see if you can borrow something from your school's theater department. If full costumes aren't an option, schedule some arts and crafts time during or before the party to give your students a chance to create something special of their own to wear; for instance, a paper seashell necklace or a sea creature mask.
"Future Me" Meet & Greet
Give your students a chance to do a little roleplaying with this fun career party themed around their dream jobs.
Party Type:

Career Party

Invitations:

Ask your students to write their invitations as if the future is here and they've already got their dream jobs. This can include anything from adding appropriate titles to their names (such as "Dr." for a future surgeon) to making up the name of a place where they'd like to work. They can also put their invitations in envelopes and draw stamps that represent their job—for example, a paw print for a vet or a guitar for a musician.

Menu:

There aren't many "career" themed foods out there, but if you're willing to risk getting a little bit messy, you can let your students create their own by supplying them with cookies and let them draw doodles that match their chosen profession.

Decor:

Similar to the career cookies, the easiest way to make sure all of your students' careers are represented is to have each student make their own decoration to hang up on the classroom walls. You can also supply (or ask them to bring in) small items that relate to their jobs, such as a paint palette for an artist or a toy stallion for a horse trainer.

Dress Code:

Ask everyone to dress as if they're going to work! Again, if full costumes aren't ideal, you can have your students make simple, specific accessories to illustrate what their job is, or for an even simpler alternative, ask them to make their own name tags to wear to the party that include their job title and where they work.
Ms. Wright's #proudauthors enjoy each other's company—and their new books!
Celebrating Your Young Authors
Publishing parties are all about giving your students and their writing a chance to reflect on their achievement. Becoming published authors is a magical moment and a party, no matter how big or how small, shows them that you recognize that and want to give them a chance to enjoy that moment.
So whether you're planning a seasonal fiesta, an underwater extravaganza, celebrating a future career or something else entirely, be sure to keep your students engaged in the party planning process (and, of course, the festivities!). Enlisting your students' help ensures you're not overburdening yourself—but more importantly, it serves as yet another reminder of how capable and how creative they can be when they're allowed to let loose and make something. Your students have amazing potential—don't let them forget it!
---
For more creative teaching (and party planning!) resources, be sure to check out our online teacher's lounge, and sign up for your free classbook publishing kit today!
Ready to make your students published authors?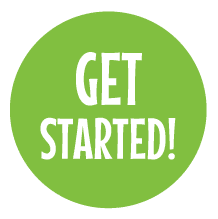 Our Story
---
We provide teachers and schools with a FREE hands-on writing activity that motivates students to write and inspires students to learn by turning their stories into professionally bound books.
Learn More