No matter where learning takes place!
There is nothing more gratifying than to see your students excited to learn. When you publish a book with your class, you'll watch your students' faces light up as they become published authors and create a professionally bound book just like they would find in the library. Publishing a book together, no matter where your class is learning, will get your students excited about writing and inspire their best effort.
With learning taking on so many forms this year we're here to help you make the most of your publishing project while your students are learning in a variety of settings. Keep reading for more details on how easily you can create a classbook this year.
"Great organization, customer service, and student engagement! The final product is a true work of art. I sent my students their copies in their remote packets due to the virus, and the books really cheered them up! I will do this every year!"
- Trudy L., Pace, FL
S S Dixon Intermediate School
"My parents and students lovvveed the online experience. I found it much needed in Covid times."
- Lawanda C., Manassas, VA
Youth Center Stage
"The staff has been amazing during this unconventional time by allowing me to extend my due date. This company is amazing and the final product for students is such a treasure!"
- Andrea G., Shafter, CA
Sequoia Elementary School
"Even as we were working through the pandemic, my students were able to turn in their work for the book. Studentreasures made it very simple and clear!"
- Carmen Z., Wausau, WI
Trinity Lutheran School
"My students learn so much about the writing and publishing process. They enjoy the writing process and are so proud of themselves! The company also makes the process very easy."
- Amanda R., Damiansville, IL
Damiansville Elementary School
"A very user friendly website with very clear instructions & lots of FUN for the students! I'm excited to do it again in the future."
- Lara S., League City, TX
Bay Area Christian School
"This is my 4th year using this in my writing curriculum. The students love the idea of publishing their own written and illustrated work. We celebrate with an Author's Party! The tool kit is easy to use and the directions are simple!"
- Deborah H., Saint Simons IS, GA
Saint Simons Christian School
"I love that there are so many options to choose from, especially now that in most areas, school is remote. I also love that it is free and our kiddos are able to purchase if wanted! I have used this for over 6 years and I will continue to use it every single year :)"
- Lanee L., Mesa, AZ
Sousa Elementary School
"Studentreasures is a wonderful company that allows students to express their thoughts and become authors. The publishing process is easy both in the paper format and online. Studentreasures provides all the necessary materials and support."
- Angel B., Streamwood, IL
Heritage Elementary School
"Even with doing this during the pandemic, the process was easy because my questions were answered quickly and completely."
- Peggy W., Fostoria, OH
Fostoria Intermediate School
Paper Kits
Paper kits are great for in-person learning and the physical pages can be easily distributed during packet pickups.
Share these helpful guides with students and parents who may be completing their pages at home to guide them along the process.
Online Publishing
Choosing online publishing is a great way for your students to work on their project from anywhere. This is a great option for classrooms with split scheduling to limit the amount of paper going back and forth or if you have students in various locations they can all work on their pages at the same time.
Thinking about switching your existing project to online publishing, click here to let us know! We'll get your class set up with an online project!
Be sure to share this all-in-one guide with students working on their writing and illustration pages of your book.
Easy Templates Make Paper Publishing A Breeze
Bonus! Make publishing on paper a breeze by using one of the templates from our Template Library. Simply choose a template you like and print directly onto your kit. To use templates choose one of our blank kits (options B & D). Don't forget you'll still need to design your Cover, Title, Dedication and 'About The Authors' page!
No matter which option you choose we provide:
Flexible publishing dates that can be moved as often as you need to meet your needs

A FREE, deluxe hardcover copy of your classbook for the teacher and option for parents to purchase copies too

Pages for 33 students to contribute a writing & illustration page each

Cover, Title, Dedication and Author Page

A Student-Created Sample Book

Step-by-Step Teacher Guide

Parent Order From

Start-to-finish Project Support & Project Reminders to keep you on track

Storyboards, Printable Template Pages, Lesson Plans & Topic Ideas

Replacement Materials

Unlimited access to our online Teacher Community

FREE Classbook Toolkit with Slideshow Lesson Plan & Choice Board to guide your students through publishing a book together
Once you've chosen a kit that will work best for your class, your students will be published authors in no time!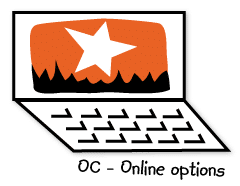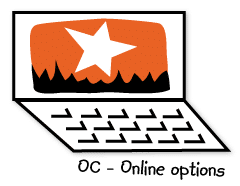 Ready-Made Slideshow Lesson Plan
Our handy Classbook Toolkit makes creating your classbook even easier. The step-by-step Slideshow Lesson Plan takes your class through the writing and publishing process and the Choice Board encourages their best effort all along the way! Best of all, it can be used for all learning settings to keep your students on the same page.  
Order your FREE kit today to get exclusive access to your Classbook Toolkit.*
Our Story
---
We provide teachers and schools with a FREE hands-on writing activity that motivates students to write and inspires students to learn by turning their stories into professionally bound books.
Learn More